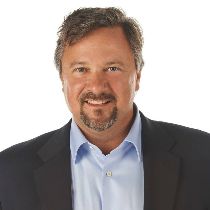 Tim Sickinger
Senior Vice President
NMLS ID #9463

"Let Tim get you home!"
Bio
Tim prides himself on helping families and individuals achieve their dreams by leveraging FM Home Loans extensive mortgage lending resources to provide great rates, fast pre-approvals, superior customer service and hassle-free closings. As a Senior Vice President with FM Home Loans, Tim is dedicated to building lasting relationships with realtors by providing their buyers with effective purchasing solutions and real time communication.
Super Powers
Professionalism, Experienced and Organized
Reviews
Think we're done in the time that was promised.
Tim and Micaela are a great team. They are prompt, responsive, and always go the extra mile for us. We have used them for two home purchases and several re-financings in between. Thank you.
Tim and Micaela make a great team! They were thorough and made everything happen in a timely and efficient way. I would definitely recommend them!
Wonderful experience working with Tim and the whole team! Thank you.
Tim (and Micaela) were fantastic to work with. This being our first home, we were complete novices, and Tim took the time to walk us through every step in ways we could understand. He was quick to respond to any concern or issue, and just overall an incredibly great guy to work with. Tim will forever be our go-to for any future needs.
Tim and Micaela were awesome to work with - I would highly recommend using them as your mortgage broker! As first time homebuyers, buying a home can seem like an overwhelming process; however not in our case because Tim and Micaela held our hands through the entire process: from getting us initial rate quotes in a fast and comprehensive manner to making sure all our of mortgage paperwork was in order for a seamless pre-approval to the day of closing when our money was wired in a timely manner.
Tim was always available when I had a question or needed help with my mortgage application.
Our experience with FM Loans was fantastic. Micaela was amazing to work with and made sure were we're well taken care of throughout the process - staying on top of us when tasks needed to be completed, getting us a great rate and even referring us the Daingle & Travers to get a better rate on our homeowners policy. Working with Micaela made the process much less stressful! Thank you!!
Tim and Micaela make a great team!
Kept us informed and was available 24-7
Tim and the team were immensely knowledgeable, helpful and responsive, I would definitely use them again and recommend them.
Tim and Micaela are amazing! I have used them for 2 purchases on my own homes, My daughters home purchase and refer them to all my real estate clients. They are extremely responsive and get the job done quickly. They work long hours, late night calls to me, weekends. They're always there for me. Love them!
Tim and Micaela were super responsive, even on weekends, and they supported us every step of the way. Their level of patience with us was particularly noteworthy.
Knowledgeable, responsive, and friendly. GREAT experience. Would absolutely recommend and use again for our next home. Both Tim and Micaela were wonderful to work with. Made a confusing process easy. Thank you!