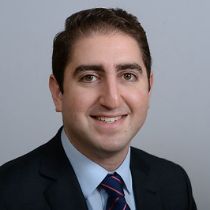 Steven Esses
Vice President
NMLS ID #858678
Full Application

"Let Steven get you home!"
Bio
Steven Esses, Vice President at FM Home Loans, thrives on the individuality of each customer and the neverending thrill of successfuly closing a loan. With years of experience in the residential mortgage industry, he provides superior customer service and expert industry knowledge for his clients. Steven began his career being trained by one the top rated LO's in the country. That training has been invaluable as Steven mastered the art of transforming a challenging deal into a smooth transaction.
Super Powers
Experienced, warm, upbeat, reliable and fast
Reviews
Steven was a great help in getting this mortgage. I don;t think I would have been able to get this mortgage without his help. He is surely an asset to your business..I appreciate everything he has done for me. Thank you very much again Steven.. Jean
knowledge, advice and cooperation
Steven was very professional and very responsive. It was a pleasure working with him.
Working with Steven Esses was a pleasure. The communication was very fast .He responded all my questions right away.
To whom it may concern, Steven was an absolute professional assisting with my dream condo purchase. He was accessible, attentive and an extreme pleasure to work with. I will 100% everytime refer his services to anyone that I come across that is looking to purchase a home. Thank you, Craig Lennon
Steven was super helpful, informative, and always available to answer my questions. He provided me with sound advice and I never felt like he didn't have my best interest at heart.
Steven was always available and pleasant from beginning to end. Always putting together the deal that was best for me and my family. I would not use anyone else in this industry besides for Steven.
Steven was a pleasure to work with. He was very reliable and very responsive to my questions. He was able to explain everything very clearly and walked me through every step of the way. I couldn't have done this without him.
Mr. Esses made this process as easy and smooth as is possible. He was always readily available for any questions or concerns. Strongly recommend.
made a scary process smooth and easy. We were reassured and Steven navigated us through the entire process
Steven made a very lengthy process feel like a breeze. He went above and beyond to make sure the process was as painless as possible
I felt confident that I was getting the best loan with Steven Esses. He was recommended by Isaac De Castro, my realtor, and together, they made the mortgage process incredibly easy for us.
Steven was a pleasure to work with. He was proactive throughout the process, easy to communicate with and extremely helpful.
Steven's advice and always being on top of things made our experience exceptional.
The mortgage process is usually very lengthy and Time consuming. Steven made it very smooth and easy. The electronic forms were easy to work with and saved us a lot of time. Steven is very knowledgeable in the field and we trusted his recommendations. I would recommend Steven to anyone in the process of buying a home.