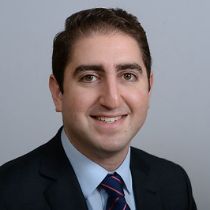 Steven Esses
Vice President
NMLS ID #858678
Full Application

"Let Steven get you home!"
Bio
Steven Esses, Vice President at FM Home Loans, thrives on the individuality of each customer and the neverending thrill of successfuly closing a loan. With years of experience in the residential mortgage industry, he provides superior customer service and expert industry knowledge for his clients. Steven began his career being trained by one the top rated LO's in the country. That training has been invaluable as Steven mastered the art of transforming a challenging deal into a smooth transaction.
Super Powers
Experienced, warm, upbeat, reliable and fast
Reviews
Good service and quick response
Steven has been very kind, responsive and helpful through all the mortgage process. I'd definitely recommend work with him.
Timely and kept me up to date. Worked within my needs and was flexible.
Steven has been incredibly helpful. I worked with him to refinance our mortgage and he's also provided excellent service to many of my real estate clients. Great rates and affordable closing costs.
Steven was very helpful in all stages. Great job!
Steven handled everything very quickly and efficiently. really appreciate his help
Very smooth transaction, no surprises. Steven is very responsive, trustworthy and prompt. Thanks!
Very personal and caring. Steven went over and above to Lookout for my best interest..
Steven is the greatest, always available and easy to talk to. He will get you the best rates and make the buying process extremely easy. Thanks Steve!
He is very responsive and professional.
This has not been the first time I worked with Steven. Just like previous experiences, it was a breath of fresh air working with him. Always quick to respond to questions and provide detailed information. I have referred friends to Steven many times and will continue to do so.
Steve was amazing. Super responsive and care about what he is doing.
Rent Vs. Own
Compare the estimated costs of buying vs. renting a home.
| | |
| --- | --- |
| Monthly Rent: | |
| Home Purchase Price: | |
| Down Payment: | |
| Mortgage Interest Rate: | |
| | |
| --- | --- |
| Should you rent or own? | |
| Average monthly payment increase if owning: | |
| Estimated total gain over 7 years if owning: | |
| | Rent | Own |
| --- | --- | --- |
| Initial Rent Payment | | |
| Renter's Insurance | | |
| Mortgage Payment | | |
| PMI (Mortgage Insurance) | | |
| Property Taxes | | |
| Homeowner's Insurance | | |
| Before Tax Monthly Payment | | |
| Annual Home Maintenance | | |
| Total Payments Over 7 Years | | |
| Total Tax Savings Over 7 Years | | |
| Average After Tax Monthly Payment | | |
| | |
| --- | --- |
| Estimated Home Selling Price | |
| Loan Balance | |
| Estimated Cost to Sell | |
| Down Payment & Initial Closing Costs With Unearned Interest | |
| Investment Gain of Owning vs. Renting | |
| Total Payment Savings of Owning vs. Renting | |
| Total Payment Savings of Renting vs. Owning | |
Get Pre-Approved/Start Your Loan Today
RE Training & Seminars
Find out about our exclusive training, seminars and growth opportunities for real estate professionals. Ask your LO for details.
Check Loan Status
Login with your account info to view the status of your loan. Contact your loan officer for details.
Appraisal Portal
Appraisals are required to determine the value of the property. We will let you know when it's the proper time to pay for your appraisal. When notified, please enter and order your appraisal.