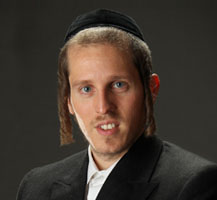 Nathan Perlstein
Senior Loan Officer
NMLS ID #63611
Full Application

"Let Nathan get you home!"
Bio
Since 2004, Nathan has been one of the top loan officers at FM Home Loans. He was initially attracted to the idea of having a positive impact on people's lives by helping them achieve their goal of home ownership. That early enthusiasm has never worn off. To Nathan, the excitement of structuring a new deal, meeting new people and getting his customers to close, never gets stale. Nathan genuinely enjoys meeting new people and is known for his warm and loyal relationships within the real estate community. True to his word, Nathan's clients know that his word is as good as gold and they can be confident that he will get the job done. Nathan's clients benefit greatly from his energy, devotion, reliability, professionalism, skilled mortgage knowledge, and exceptional service.
Superhero Moment
One morning, Nathan awoke to find that his car had been vandalized. He called the police, they came to investigate, and Nathan ended up helping both responding officers get the mortgages they were looking for!
TESTIMONIALS
We just closed on an investment property with Nathan & Hanna at FM loans. They were absolutely fabulous in this whole process! Very responsive and if something was at all possible (like deadlines) - they made sure it happens. If it was wise to hold off to respect boundaries, they articulated that and acted accordingly. They have trustful and good relationships with banks, which helps in the process and speaks for them. They always took the time to explain so I could understand the process better. I quickly learned they are on top of things and that I could trust.
Thanks to their patience, diligence and dedication it was a smooth process with no surprises in a super timely manner.

I work with many different people at all different levels and it is rare to be working with somebody that has this work mentality and is as competent in what they do.

Nathan and his team are extremely professional and efficient, with a strong customer service orientation. I am a satisfied repeat customer

Brooklyn B .

June 1, 2016

Nathan, Hanna and the entire team were great. They were very professional, helpful, and responsive to whatever questions/concerns I had. They were there every step of the way. It felt really good to have that personal touch, and know they were on my side. The fees they have are efficient as well. At the closing, even my lawyers were impressed on how "simple" they made everything on their end for such a complex transaction.

I highly recommend these guys as your mortgage broker. You won't be disappointed.

James P .

November 16, 2015

Writing a good review is a mixed bag...because as much as I wish them more success, I want to keep using them for my financing needs, so I hope they don't get too busy to help me down the road.
I love this team. I gave them a try after working10 + years with another broker who had always done very well for me, but was not performing as well as he used to.

Nathan has now done several refi's for me and they are prompt, professional and get quick closings (assuming you get your paperwork done in a timely manner).

Thank you Nathan and Hannah for all your help. You have done such good work for me.
I am happy to write about it here

All the best
Rich

Richard R .

March 23, 2015

Nathan and Hanna helped me secure financing for a recent home purchase. They were highly competent and an absolute pleasure to work with. I highly recommend Nathan and would work with him again in a heartbeat.

Nathan and his staff where extremely knowledgeable, thorough and impressive in their efforts to secure a mortgage loan for me. Thanks to them the process was more enjoyable than I could have anticipated. I look forward to doing business with Nathan again.

Christain S .

January 30, 2015
Reviews
Professionalism, knowledge and courtesy.
Diligent, patient and understanding. Every question answered. Extremely knowledgeable.
Nathan's assistant Hannah was superb! She walked me through it all. Nathan & Hannah were totally approachable.
Superior service, extremely reliable professionals, fast and organized. Highly recommended!
very professorial services on all stages of the process
Communication between us.
Nathan, Hannah and Sara (insurance company) were patient with our questions and timetable. All responded to our queries quickly and professionally. I would definitely contact them again and recommend them. Thank you.
Nathan and his team are very attentive and are great communicators. It's always a pleasure to work with them and we would recommend Nathan to anyone!
Hannah and Nathan were terrific every step of the way from the first call to last signature. Look forward to working together again on next time we need financing and will refer others. Thank you again! Sean & Ann
I have bought property before, but still have questions here and there. Nathan and his team provide great service, good options, and will definitely be using them again!
Nathan and his team were extremely helpful and made the entire experience easy and convenience. It was a pleasure to deal with him and I try to refer him to all of my friends and family.
your commitment to customer satisfaction is unparalleled, I recall "post closing " having a question on a disbursement , I sent a email after hours Friday afternoon , just to find out , certainly no urgent matter , didn't take 5 minutes and nathan was on the phone handling it , something that could have easily waited for Monday now that's commitment to customer service at its best !! I will certainly recommend Nathan and FM home loans
from the start , the application processes , the sorting out product and the direction was all crystal clear , response to questions were prompt and to the point … Nathan and Hannah make a great team
What made the experience great for me, was the immediate attention, professionalism, and prompt responses from all that where involved . Particularly Nathan, he conducted himself with great professionalism and showed a real interest in assuring that I was 100% educated on the mortgage process. He also gave me different options and explain each one thoroughly. Likewise , Hannah was very diligent about guiding me with the documentation process. Getting a loan was pleasant with them.
Nathan and his team are organized, communicative, and extremely courteous. We have worked with this team several times, and the quality is always top notch. Thank you!