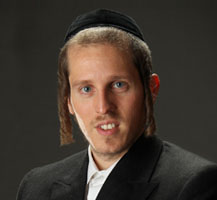 Nathan Perlstein
Senior Loan Officer
NMLS ID #63611
Full Application

"Let Nathan get you home!"
Bio
Since 2004, Nathan has been one of the top loan officers at FM Home Loans. He was initially attracted to the idea of having a positive impact on people's lives by helping them achieve their goal of home ownership. That early enthusiasm has never worn off. To Nathan, the excitement of structuring a new deal, meeting new people and getting his customers to close, never gets stale. Nathan genuinely enjoys meeting new people and is known for his warm and loyal relationships within the real estate community. True to his word, Nathan's clients know that his word is as good as gold and they can be confident that he will get the job done. Nathan's clients benefit greatly from his energy, devotion, reliability, professionalism, skilled mortgage knowledge, and exceptional service.
Superhero Moment
One morning, Nathan awoke to find that his car had been vandalized. He called the police, they came to investigate, and Nathan ended up helping both responding officers get the mortgages they were looking for!
Reviews
08/27/2022 |
A.D. | Brooklyn, NY
Nathan and his team were extremely helpful and communicative throughout the entire process. They were honest and helped me to get the best rate and close as quickly as possible. Thanks again!
08/09/2022 |
J.T. | Westbury, NY
Nathan and Hannah are great to work with. I will continue working with them whenever possible and recommend anyone in need of their services.
06/03/2022 |
A.K. | Brooklyn, NY
understanding, knowledgeable, patient,
05/24/2022 |
E.K. | Brooklyn, NY
i really appreciated your service
05/13/2022 |
S.A. | Woodstock, NY
Nathan and his team is absolutely stellar. Great analytical skills from inception to execution of a project. Above all, humility, politeness and responsiveness in communication makes a great partner for an Enterprenuer like me.
05/09/2022 |
P.C. | Brooklyn, NY
Always finds a way and never gives up.
04/29/2022 |
J.S. | Brooklyn, NY
04/22/2022 |
L.S. | Forestport, NY
The whole team at FM loans is amazing. Their attention to every transaction we have had with them has been excellent. I highly recommend them!
04/20/2022 |
H.G. | Brooklyn, NY
Smooth and ez / organized
04/12/2022 |
L.S. | Brooklyn, NY
Nathan Hanna and the whole FM loan team were great to work with. The website portal was easy to use and is built on the latest technology. Their review process was timely and follow up on missing items and questions was quick. Highly recommended. Bravo.
04/08/2022 |
M.C. | Brooklyn, NY
Very attentive and available to share his expertise throughout the process. Thank you Nathan!
03/30/2022 |
V.A. | Brooklyn, NY
Working with Nathan Perlstein was a wonderful experience. Since day one, communication, requests, information, advice were quick, efficient and professional. Nathan has extensive knowledge of the NYC market and he will find the way to help you in areas where other mortgage companies or banks will not know how. I was able to close on my apartment in three months. I always felt Nathan and Hannah were really on my side and worked so hard to get this through. I am really thankful for having worked with Nathan and FM Loans. Closing was flawless and done in 45 minutes!
02/25/2022 |
L.R. | Brooklyn, NY
Always responds quickly, patient with my questions and explaining them. Everyone is very nice and helpful.
02/14/2022 |
D.S. | Brooklyn, NY
01/28/2022 |
B.S. | Brooklyn, NY
Great experience! Thanks!
Rent Vs. Own
Compare the estimated costs of buying vs. renting a home.
| | |
| --- | --- |
| Monthly Rent: | |
| Home Purchase Price: | |
| Down Payment: | |
| Mortgage Interest Rate: | |
| | |
| --- | --- |
| Should you rent or own? | |
| Average monthly payment increase if owning: | |
| Estimated total gain over 7 years if owning: | |
| | Rent | Own |
| --- | --- | --- |
| Initial Rent Payment | | |
| Renter's Insurance | | |
| Mortgage Payment | | |
| PMI (Mortgage Insurance) | | |
| Property Taxes | | |
| Homeowner's Insurance | | |
| Before Tax Monthly Payment | | |
| Annual Home Maintenance | | |
| Total Payments Over 7 Years | | |
| Total Tax Savings Over 7 Years | | |
| Average After Tax Monthly Payment | | |
| | |
| --- | --- |
| Estimated Home Selling Price | |
| Loan Balance | |
| Estimated Cost to Sell | |
| Down Payment & Initial Closing Costs With Unearned Interest | |
| Investment Gain of Owning vs. Renting | |
| Total Payment Savings of Owning vs. Renting | |
| Total Payment Savings of Renting vs. Owning | |
RE Training & Seminars
Find out about our exclusive training, seminars and growth opportunities for real estate professionals. Ask your LO for details.
Check Loan Status
Login with your account info to view the status of your loan. Contact your loan officer for details.
Appraisal Portal
Appraisals are required to determine the value of the property. We will let you know when it's the proper time to pay for your appraisal. When notified, please enter and order your appraisal.