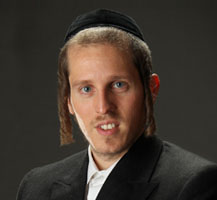 Nathan Perlstein
Senior Loan Officer
NMLS ID #63611
Full Application

"Let Nathan get you home!"
Bio
Since 2004, Nathan has been one of the top loan officers at FM Home Loans. He was initially attracted to the idea of having a positive impact on people's lives by helping them achieve their goal of home ownership. That early enthusiasm has never worn off. To Nathan, the excitement of structuring a new deal, meeting new people and getting his customers to close, never gets stale. Nathan genuinely enjoys meeting new people and is known for his warm and loyal relationships within the real estate community. True to his word, Nathan's clients know that his word is as good as gold and they can be confident that he will get the job done. Nathan's clients benefit greatly from his energy, devotion, reliability, professionalism, skilled mortgage knowledge, and exceptional service.
Superhero Moment
One morning, Nathan awoke to find that his car had been vandalized. He called the police, they came to investigate, and Nathan ended up helping both responding officers get the mortgages they were looking for!
Reviews
Nathan and his team were excellent throughout the whole process. For a mortgage application, you want people on top of your records and finances and FM was diligent in requesting everything from us. The last thing we wanted was a delay because of paperwork but with Nathan we never had to worry.
Thanks a lot for your help in this process Nathan we are so happy in our home!!!!!!
The entire process was handled in a timely manner, meeting my expectations due to certain time restraints.
Great team, and level of communication throughout the process
Your team was very experienced and knowledgeable and very helpful in explaining everything, basically holding our hands the entire way. You guys took care of everything! Thanks so much!
Nathan and his team are very knowledgeable and patience Ty for everything! Best of luck
Nathan was very responsive, very professional and him and his team went extra mile to accommodate our needs. I would highly recommend working with Nathan Perlstein.
Nathan and his team went out of their way to get us a product that fit our needs, and they were able to find financing options when many banks said no.
Nathan and his team are friendly, organized and quick!
I've refinanced with Nathan and FM Home Loans twice. Both times I was well taken care of. I would highly recommend them.
Very personal service and perseverance despite Covi- related delays.
Nathan and Hanna are knowledgeable and patient. They got us the best deal on our refinance, and we're grateful to be working with them (a second time).
Thank you Nathan and Hannah for all the work you put into our first Mortgage. At times we felt lost but Nathan did a great job explaining the process that give us a ton of confidence. We're very happy to have worked with Nathan and will look forward to doing so in the future.
well informed, professional a pleasant to work with
Amazing team! Hannah is great!
Rent Vs. Own
Compare the estimated costs of buying vs. renting a home.
| | |
| --- | --- |
| Monthly Rent: | |
| Home Purchase Price: | |
| Down Payment: | |
| Mortgage Interest Rate: | |
| | |
| --- | --- |
| Should you rent or own? | |
| Average monthly payment increase if owning: | |
| Estimated total gain over 7 years if owning: | |
| | Rent | Own |
| --- | --- | --- |
| Initial Rent Payment | | |
| Renter's Insurance | | |
| Mortgage Payment | | |
| PMI (Mortgage Insurance) | | |
| Property Taxes | | |
| Homeowner's Insurance | | |
| Before Tax Monthly Payment | | |
| Annual Home Maintenance | | |
| Total Payments Over 7 Years | | |
| Total Tax Savings Over 7 Years | | |
| Average After Tax Monthly Payment | | |
| | |
| --- | --- |
| Estimated Home Selling Price | |
| Loan Balance | |
| Estimated Cost to Sell | |
| Down Payment & Initial Closing Costs With Unearned Interest | |
| Investment Gain of Owning vs. Renting | |
| Total Payment Savings of Owning vs. Renting | |
| Total Payment Savings of Renting vs. Owning | |
Get Pre-Approved/Start Your Loan Today
RE Training & Seminars
Find out about our exclusive training, seminars and growth opportunities for real estate professionals. Ask your LO for details.
Check Loan Status
Login with your account info to view the status of your loan. Contact your loan officer for details.
Appraisal Portal
Appraisals are required to determine the value of the property. We will let you know when it's the proper time to pay for your appraisal. When notified, please enter and order your appraisal.