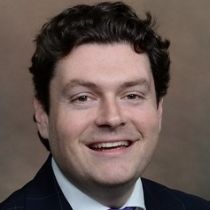 Justin Blond
Mortgage Loan Originator
NMLS ID #1461268
Full Application

"Let Justin get you home!"
Bio
Justin made an impact soon after joining our company both with his fashion sense and the five-star treatment he offers every one of his clients. Like a concierge at a five-star hotel, Justin anticipates challenges before they arise and addresses them head-on. A skilled and motivated officer, Justin has brought over a decade of sales experience to our team. In a short period of time, he has closed a variety of loans for a wide range of borrowers.
Super Powers
Elegance, Respect, Perseverance, Tenacity, Athletic and Positive

Reviews
Working with Justin was an exceptional experience. From his communication and willingness to get the job done, he was the reason we got our deal done.
As a first time home owner, he made our experience as smooth and seamless as possible. He was able to answer all questions we had and he was truly a pleasure to work with.
Justin was patient, provided useful information, and stuck with me through two complex and lengthy transactions. He went above and beyond to see my loan through. I highly recommend JUSTIN and FM.
From the first day I met Justin he's been an absolute professional. Whenever I had an issue or had a question he was always readily available and willing to help.
Always took the time to answer my calls and emails, and a real gentleman from start to finish. Justin made a very stressful time much less stresful.
Mr. Justin Blond did an excellent and a very professional job with assisting me through the process to achieve a mortgage. As a first time home buyer, I was confused and overwhelmed. Justin clarified everything I needed to know step by step. He was always available. His response time was immediate. Justin guided me through the process while being very aware, informative, confident and persistent. He made me feel comfortable the entire time. I would most definitely recommend Justin to others.
Very professional. Excellent to deal with with!
Justin was professional from beginning to end. His advice saved me money.
Justin was easy to work with. He gave great advice and was very informative when things wasn't clear. I will definitely refer him to others...thank you for all you have done.
Justin was very thorough from the start. He explained every single detail and made sure I felt comfortable with everything before he made a move. He was professional and was very patient in this process. I appreciate him and would highly recommend him. Thanks for making this stressful experiences less stressful. FM Home Loans-Justin is a superb employee!
He went above and beyond great working with him and definitely will recommend him to friends and family.
Justin was so patient through this new experience for us-he was constantly there when we had questions or concerns. He's so knowledgeable and professional -he made what could have been a very nerve wracking experience into one that was so pleasant. Highly, highly recommend him!!
A phenomenal person who goes above and beyond for his clients . I always knew what he was doing and she he was doing it . I never felt alone . He surpassed all my expectations . !!!!