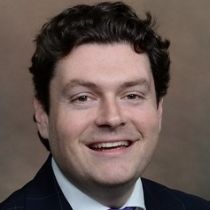 Justin Blond
Mortgage Loan Originator
NMLS ID #1461268
Full Application

"Let Justin get you home!"
Bio
Justin made an impact soon after joining our company both with his fashion sense and the five-star treatment he offers every one of his clients. Like a concierge at a five-star hotel, Justin anticipates challenges before they arise and addresses them head-on. A skilled and motivated officer, Justin has brought over a decade of sales experience to our team. In a short period of time, he has closed a variety of loans for a wide range of borrowers.
Super Powers
Elegance, Respect, Perseverance, Tenacity, Athletic and Positive

Reviews
Justin went above and beyond and provided a stellar-level of service. He was remarkably attentive, responsive and proactive. He made sure to educate me on the process while staying in constant contact and making me fee very comfortable with the process and making things easier for me to get it all done. I'm so thankful for all of his hard-work and attention to getting me closed on my home! My family is indebted to Justin
My experience buying a home felt very smooth. During my first home purchase, I felt very informed and got a great interest rate. Overall, a pleasant experience. I plan to purchase more homes through him in the future.
Justin was very easy to work with. Great manners and made both experiences this past year very seamless
Justin was extremely informative and helpful during the process of getting my loan. Highly recommended!
Justin answered my phone calls and texts almost 24hrs a day. Even my realtor was impressed.
Supreme service from Justin from day one! Thoroughly explains everything and make sure you understand, not forgetting the great advices along the way! There is no 9-5 with this guy, he works around the clock to get things done for his clients! Thanks again Justin!
I loved working with Justin. He helped us every step of the way and answered all of our questions-and boy we had questions! He was available for us 24/7. He explain the process very clearly, gave us excellent tips and of course, helped us buy our home. We recommend him 100%.
As a first-time buyer, I needed all the help I could get navigating the process. Justin was patient, available, personable, and went above and beyond. I would enthusiastically recommend him to anyone seeking a home loan. He is simply the best!
Justin was an absolute pleasure to work with. He was very friendly at every step, even through the ups and downs of such a stressful transaction. He definitely had me and my family in mind with every piece of advice he gave us.
Justin is amazing! Made this whole process less stressful! Any questions that I had he was able to answer, even if it didn't pertain to him directly! He was able to assist in everything! If you want someone to go above and beyond for you, this is your guy! Thank you for all your help!
Justin is knowledgeable, professional and friendly. He is patient in answering your questions no matter how many times you ask them. He is quick to respond to emails and phone calls. I enjoyed working with Justin and will definitely recommend him to family, friends and colleagues. Thank you Justin for making a dream of becoming a homeowner come true for me and family!!
Working with Justin was such a stress free experience!!! He answered every call, email and question. He's professional, friendly, courteous and client obsessed. He promised us we'd be ready to close in 45 days and he delivered on his word. I will always recommend Justin to friends and family!!! Thank you Justin for being apart of one of the most if not the most important purchase of our lives!
Justin was easy to communicate with, straightforward and it felt like he was always working with our best interest in mind.
From contract to closing Justin was there every step of the way. The service and attention was top notch. Whenever we called we received a level of service of the highest regard. Justin was very meticulous throughout and made the whole process feel very smooth and pleasant and kept us at ease. I would definitely recommend Justin and the FM Home Loans team.