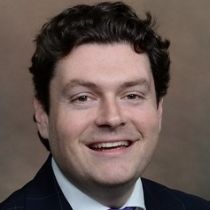 Justin Blond
Mortgage Loan Originator
NMLS ID #1461268
Full Application

"Let Justin get you home!"
Bio
Justin made an impact soon after joining our company both with his fashion sense and the five-star treatment he offers every one of his clients. Like a concierge at a five-star hotel, Justin anticipates challenges before they arise and addresses them head-on. A skilled and motivated officer, Justin has brought over a decade of sales experience to our team. In a short period of time, he has closed a variety of loans for a wide range of borrowers.
Super Powers
Elegance, Respect, Perseverance, Tenacity, Athletic and Positive

Reviews
Justin was very professional and explained everything that was happening throughout the process. He is very knowledgeable and know what he is doing. Being a first time homebuyer, he made the process easy and guide me every step of the way. One of the things that stood out to me was how accessible he was and he responded quickly to my messages.
Justin was there for any questions at any time. He was very helpful throughout the process and on top of his work.
Justin has help me with my purchase and refinance of my home. He is timely, friendly, knowledgeable and up front. Even during this pandemic I was able to rely on Justin. I recommend him to all my family and friends.
Justin is knowledgeable, professional honest and reliable. Everything you need in a mortgage professional. I refer all my friends, family and clients to Justin. He's definitely my go to guy when I have any loan questions or needs.
Justin helped us all the way through he was very professional thanks
Great customer support, always their looking out for you.
Justin Blond one word to describe him. AMAZING
Justin was awesome. Anticipated the questions, explained everything very clearly, was always available and incredibly responsive. He got it done. Couldn't ask for anyone better.
Justin you are the best!!!! We recommend you 100% thank you for your support, you always were there for us not matter what you always help us thank you
Justin was always there to answer any questions always giving advice on how to do everything better and faster,super friendly that felt like hi was part of the family
Justin is extremely professional and has a very in depth knowledge of the finance industry. I would highly recommend him to family and friends. The process was very smooth and he provided me updates every step of the way.
Thank you Justin Blond so much for helping me close on my first loan last week. I appreciate you going above and beyond the call of duty. Hope we can work together on future transactions. I highly recommend Justin and I will be referring you to my friends and family!
Justin was wonderful to work with-had great communication and timely follow up. I would recommend Justin to my friends and family. Thank you again for all your help!
Justin went above and beyond and provided a stellar-level of service. He was remarkably attentive, responsive and proactive. He made sure to educate me on the process while staying in constant contact and making me fee very comfortable with the process and making things easier for me to get it all done. I'm so thankful for all of his hard-work and attention to getting me closed on my home! My family is indebted to Justin
Rent Vs. Own
Compare the estimated costs of buying vs. renting a home.
| | |
| --- | --- |
| Monthly Rent: | |
| Home Purchase Price: | |
| Down Payment: | |
| Mortgage Interest Rate: | |
| | |
| --- | --- |
| Should you rent or own? | |
| Average monthly payment increase if owning: | |
| Estimated total gain over 7 years if owning: | |
| | Rent | Own |
| --- | --- | --- |
| Initial Rent Payment | | |
| Renter's Insurance | | |
| Mortgage Payment | | |
| PMI (Mortgage Insurance) | | |
| Property Taxes | | |
| Homeowner's Insurance | | |
| Before Tax Monthly Payment | | |
| Annual Home Maintenance | | |
| Total Payments Over 7 Years | | |
| Total Tax Savings Over 7 Years | | |
| Average After Tax Monthly Payment | | |
| | |
| --- | --- |
| Estimated Home Selling Price | |
| Loan Balance | |
| Estimated Cost to Sell | |
| Down Payment & Initial Closing Costs With Unearned Interest | |
| Investment Gain of Owning vs. Renting | |
| Total Payment Savings of Owning vs. Renting | |
| Total Payment Savings of Renting vs. Owning | |
Get Pre-Approved/Start Your Loan Today
RE Training & Seminars
Find out about our exclusive training, seminars and growth opportunities for real estate professionals. Ask your LO for details.
Check Loan Status
Login with your account info to view the status of your loan. Contact your loan officer for details.
Appraisal Portal
Appraisals are required to determine the value of the property. We will let you know when it's the proper time to pay for your appraisal. When notified, please enter and order your appraisal.