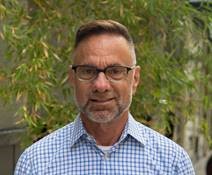 Donald E. Sharpe
Loan Officer
NMLS ID #117767
Full Application

"Let Donald E. get you home!"
Bio
Donald E. Sharpe, Loan Officer at FM Home Loans, has been a mortgage broker since 1987, first working with several local independent firms in Tampa, Florida before starting his own firm, Sharpe Mortgage, in 1993. Donald has personally performed thousands of mortgage closing transactions as well as overseen tens of thousands throughout his career, and launched the careers of numerous protégés who are still successful to this date. After selling Sharpe Mortgage to his employees in 2010, Donald spent a few years in real estate sales, allowing him the opportunity to learn another aspect of the real estate industry. This gave him a great perspective on the industry as a whole. The lure of the mortgage business called Donald back to the field in 2016 when approached with a Loan Officer position by veteran broker Melissa Cohn. An offer he could not refuse.
Super Powers
Experienced, knowledgeable and professional
Contact

Direct: (212) 231-7360

Fax: (646) 794-1506

Cell: (917) 941-7355

Email: dsharpe@fmm.com

Dept: Sales

Licensed States: CA, FL, GA, NJ, NY

Location

FM HOME LOANS - MANHATTAN BRANCH
145 East 57th Street, 6th Floor
New York, NY 10022
Reviews
Donald was great at guiding us through the loan process from beginning to end, explained everything thoroughly, and was quick to respond to communications. Excellent experience!
Donald has been attentive and proactive, and always followed up to make the closing as quick and clear as possible.
As someone who has closed on over 10 mortgages during the past 15 years and currently owns 3 homes, I can unequivocally state that Donald has been the most responsive, intelligent, and creative person I have ever worked with in the mortgage industry. He was able to retain and work through a complex transaction with many moving parts that would have left most scratching their heads. I was told by several other lenders that the transaction I was attempting was impossible. With Donald it worked!
quick and professional responses to my questions
Donald was a fantastic asset and was there every step of the way to answer questions and provide guidance. I would highly recommend him to anyone in the buying process.
Donald makes a complicated process easy!
Donald was great with finding me the best loan package, always explained my options, and had great communication and follow-up - he made the whole process easy for me. Highly recommend.
Donald was always responsive informative and kind
He was very detailed and conscientious
Donald and Chanelle were great, they are very professional and made our home buy experience smooth even in the most difficult moments. Thank you so much and have a wonderful Holiday season.
Donald Sharpe provided excellent service when I refinanced my home recently. He communicated my options clearly and effectively so that I could make the best decision for my family. His communication throughout the process was impeccable. He communicated often and regularly and always answered my questions with expertise. I knew I had selected the best lender when I realized he had my best interest at heart. His years of experience really allowed me to fully trust him. He's the best!
This is the second time we used Donald, this time for a refinancing of our mortgage. His rates are unbeatable and his service is first-class. We would highly recommend him, especially for first-time home buyers in need of guidance and hand-holding along the way. Thank you Donald!
Donald and Chanelle were amazing! They were extremely responsive, and went above and beyond to personalize our home-buying experience. I recommend them without hesitation.
Our experience with Donald Sharpe, Chanelle Nardella and FM Loans was quick, streamlined, seamless and pleasant. I will certainly recommend their services to friends and clients!