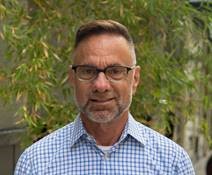 Donald E. Sharpe
Loan Officer
NMLS ID #117767
Full Application

"Let Donald E. get you home!"
Bio
Donald E. Sharpe, Loan Officer at FM Home Loans, has been a mortgage broker since 1987, first working with several local independent firms in Tampa, Florida before starting his own firm, Sharpe Mortgage, in 1993. Donald has personally performed thousands of mortgage closing transactions as well as overseen tens of thousands throughout his career, and launched the careers of numerous protégés who are still successful to this date. After selling Sharpe Mortgage to his employees in 2010, Donald spent a few years in real estate sales, allowing him the opportunity to learn another aspect of the real estate industry. This gave him a great perspective on the industry as a whole. The lure of the mortgage business called Donald back to the field in 2016 when approached with a Loan Officer position by veteran broker Melissa Cohn. An offer he could not refuse.
Super Powers
Experienced, knowledgeable and professional
Contact

Direct: (212) 231-7360

Fax: (646) 794-1506

Cell: (917) 941-7355

Email: dsharpe@fmm.com

Dept: Sales

Licensed States: CA, FL, GA, NJ, NY

Location

FM HOME LOANS - MANHATTAN BRANCH
145 East 57th Street, 6th Floor
New York, NY 10022
Reviews
Donald quoted me the lowest rate for my refinance. He made the process easy. I have recommended him to all my friends and family and will certainly use him again for future loans.
Donald was incredibly helpful and responsive throughout the process and worked with me to get the best possible outcome despite various challenges along the way. Would highly recommend!
This is the third time we have used Donald for his first-rate, expert service. His rates won't be beat and he will help shepherd you through the mortgage process seamlessly. There is no one better in the business.
Donald is the most attentive passionate broker I have ever worked with on several mortgages. There were delays due to some processor errors, but he was on top of things the entire time. Highly personal service.
Donald was patient, quick to responds to our questions. He always had a positive attitude. He never gave up on us.
So appreciative of Donald's efforts in getting our refi done. There was no way we could have closed it during this pandemic without his experience, diligence, and expertise. While my husband and I were often sidetracked adjusting to this pandemic, Donald stayed on top of our file and kept us updated. Despite the crazy swings in the financing/lending markets he remained a calming and knowledgeable voice of reason. This was our 2nd time working with Donald and we couldn't be more pleased!
Prompt replies and clear advise.
Donald was great at guiding us through the loan process from beginning to end, explained everything thoroughly, and was quick to respond to communications. Excellent experience!
Donald has been attentive and proactive, and always followed up to make the closing as quick and clear as possible.
As someone who has closed on over 10 mortgages during the past 15 years and currently owns 3 homes, I can unequivocally state that Donald has been the most responsive, intelligent, and creative person I have ever worked with in the mortgage industry. He was able to retain and work through a complex transaction with many moving parts that would have left most scratching their heads. I was told by several other lenders that the transaction I was attempting was impossible. With Donald it worked!
quick and professional responses to my questions
Donald was a fantastic asset and was there every step of the way to answer questions and provide guidance. I would highly recommend him to anyone in the buying process.
Donald makes a complicated process easy!
Donald was great with finding me the best loan package, always explained my options, and had great communication and follow-up - he made the whole process easy for me. Highly recommend.
Donald was always responsive informative and kind
Rent Vs. Own
Compare the estimated costs of buying vs. renting a home.
| | |
| --- | --- |
| Monthly Rent: | |
| Home Purchase Price: | |
| Down Payment: | |
| Mortgage Interest Rate: | |
| | |
| --- | --- |
| Should you rent or own? | |
| Average monthly payment increase if owning: | |
| Estimated total gain over 7 years if owning: | |
| | Rent | Own |
| --- | --- | --- |
| Initial Rent Payment | | |
| Renter's Insurance | | |
| Mortgage Payment | | |
| PMI (Mortgage Insurance) | | |
| Property Taxes | | |
| Homeowner's Insurance | | |
| Before Tax Monthly Payment | | |
| Annual Home Maintenance | | |
| Total Payments Over 7 Years | | |
| Total Tax Savings Over 7 Years | | |
| Average After Tax Monthly Payment | | |
| | |
| --- | --- |
| Estimated Home Selling Price | |
| Loan Balance | |
| Estimated Cost to Sell | |
| Down Payment & Initial Closing Costs With Unearned Interest | |
| Investment Gain of Owning vs. Renting | |
| Total Payment Savings of Owning vs. Renting | |
| Total Payment Savings of Renting vs. Owning | |
Get Pre-Approved/Start Your Loan Today
RE Training & Seminars
Find out about our exclusive training, seminars and growth opportunities for real estate professionals. Ask your LO for details.
Check Loan Status
Login with your account info to view the status of your loan. Contact your loan officer for details.
Appraisal Portal
Appraisals are required to determine the value of the property. We will let you know when it's the proper time to pay for your appraisal. When notified, please enter and order your appraisal.