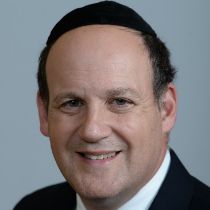 David Wenger
Vice President
NMLS ID #64370
Full Application

"Let David get you home!"
Bio
David is one of FM Home Loans' top-producing loan officers with a very long list of very happy clients. Enjoying a vast clientele that includes professional athletes and celebrities, he has been vital to the success and growth of our company. David began his career in mortgage lending in 1996, simultaneously pursuing an MBA at Fordham University. Always the consummate team player, David likens being a loan officer to playing sports (which also happens to be his favorite subject). His keys to success are putting in maximum effort and never becoming discouraged when the going gets tough. To David, there are no problems, only challenges and obstacles to overcome. An avid athlete and sports-fan, David's clients benefit greatly from his energy, devotion, skilled mortgage knowledge, and exceptional service.
Super Powers
Super-Positive, Reliable, Athletic, Thorough, Responsive and Knowledgeable
Reviews
He made it sooo easy and got me approved within a week!
Very professional. Gets job done as promised.
Very knowledgeable, professional, and devoted until completion.
David was extremely diligent and proactive and there for me during the entire process from interview through loan closing
I personally had a great experience working with David. We were able to communicate and understand what was required to make the process much easier than I would have imagined. Their was no confusion on his part, which made me feel calm and comfortable working with him. Thank you David
Great communication. Solid and accurate advice. David was reliable and a pleasure to work with throughout the entire process.
Very knowledgeable and helpful. Goes beyond expectations.
Great efficient and timely. We were really pleased with our experience from start to finish!
David was always available to answer any questions and delivered within the timeframe quoted. I would definitely call David on any future deals.
He made sure that the process went smoothly. Pleasure to work with.
Really amazing at making it work for me regardless of the situation. Was fast, efficient, professional, and very knowledgeable.
David was easy to work with, provided every bit of information I could possibly need, and made a typically cumbersome process flow smoothly. He was always available to answer questions and went completely out of his way to make sure everything was was done well.