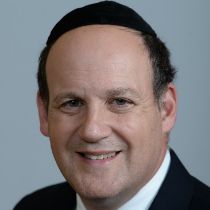 David Wenger
Vice President
NMLS ID #64370
Full Application

"Let David get you home!"
Bio
David is one of FM Home Loans' top-producing loan officers with a very long list of very happy clients. Enjoying a vast clientele that includes professional athletes and celebrities, he has been vital to the success and growth of our company. David began his career in mortgage lending in 1996, simultaneously pursuing an MBA at Fordham University. Always the consummate team player, David likens being a loan officer to playing sports (which also happens to be his favorite subject). His keys to success are putting in maximum effort and never becoming discouraged when the going gets tough. To David, there are no problems, only challenges and obstacles to overcome. An avid athlete and sports-fan, David's clients benefit greatly from his energy, devotion, skilled mortgage knowledge, and exceptional service.
Super Powers
Super-Positive, Reliable, Athletic, Thorough, Responsive and Knowledgeable
Reviews
i was in contract on a short sale for almost 3 years and several times we thought we where about to close and david never lost patience and worked with us all along this long timely process thank you so much and lots of luck
David Wenger was fantastic to work with! He offered excellent support, honesty and communication. We had an all around superb experience working with David.
David Wenger was absolutely fantastic to work with. We had the most pleasant experience and would use him again in a heart beat!
Was just a pleasure to work with and felt i was in good hands
great experience! went smoothly.
Great experience working with David.
David explained the entire process to me. He was able to make the entire process a smooth transaction. Thank you!
David was so helpful in every part of the process and made sure our mortgage went smoothly. I recommend him for anyone getting a mortgage!
We had such an easy, smooth experience getting our Home Loan through FM Loans. David went above and beyond to get us the best rate possible and we are so appreciative! Thank you!
Communication throughout the whole process was excellent.
David was great with supporting us as well as directing us the right way. Very informative, personable, and very good with communication.
Now that I have experienced David's amazing customer service and dedication to getting the best possible deal for his client's firsthand, I will be recommending him to all my clients who need mortgages.
David is one of a kind person, goes out of his way to make a client happy.
Employees looking to help! It starts from the top ! From mr David Wenger ! His positive and helpful approach filters down to everyone working for him !