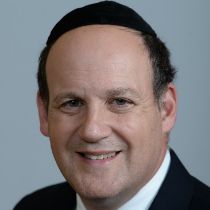 David Wenger
Vice President
NMLS ID #64370
Full Application

"Let David get you home!"
Bio
David is one of FM Home Loans' top-producing loan officers with a very long list of very happy clients. Enjoying a vast clientele that includes professional athletes and celebrities, he has been vital to the success and growth of our company. David began his career in mortgage lending in 1996, simultaneously pursuing an MBA at Fordham University. Always the consummate team player, David likens being a loan officer to playing sports (which also happens to be his favorite subject). His keys to success are putting in maximum effort and never becoming discouraged when the going gets tough. To David, there are no problems, only challenges and obstacles to overcome. An avid athlete and sports-fan, David's clients benefit greatly from his energy, devotion, skilled mortgage knowledge, and exceptional service.
Super Powers
Super-Positive, Reliable, Athletic, Thorough, Responsive and Knowledgeable
Reviews
Great service and professional service along the way from start to end
It's not about customer service.... it's customer satisfaction that counts! David knows what he is doing, was there for me every step of the way, and made all my concerns dissipate. I am sure he does that for EVERY single client. he wasn't great... he was AMAZING!!!!
I was using another mortgage broker before David who wasn't doing his job and procrastinating. We contacted David and he took care of us without any problem. He was in constant communication and on top of everything. I wouldn't go to anyone else from now on. David did a great job and we really appreciate all he did for us.
Communicative, knowledgeable and quick. Loved it. 2nd time using them and both were awesome.
David was professional and courteous
David is the consummate professional. Although the process was cumbersome due to all of the new guidelines, David stayed with me through the entire experience and kept his focus on the finish line .
His patience and transparency is dearly appreciated.
Everything that was promised was received , thank you!
Extremely helpful and responsive
He is an excellent guy and just provides excellent service and advice as well very very pleasant to work with
Great customer service. Smooth process.
Everybody from David to Malky to Judy were professional and quick DESPITE the CORONA. Closing with Jay was handled well - we overcame the CORONA. I am just waiting for my extra interest & escrow to come from CENLAR which is taking a LOOOOONG time. Nothing anybody can do except WAAAIIIIITTT