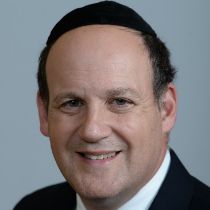 David Wenger
Vice President
NMLS ID #64370
Full Application

"Let David get you home!"
Bio
David is one of FM Home Loans' top-producing loan officers with a very long list of very happy clients. Enjoying a vast clientele that includes professional athletes and celebrities, he has been vital to the success and growth of our company. David began his career in mortgage lending in 1996, simultaneously pursuing an MBA at Fordham University. Always the consummate team player, David likens being a loan officer to playing sports (which also happens to be his favorite subject). His keys to success are putting in maximum effort and never becoming discouraged when the going gets tough. To David, there are no problems, only challenges and obstacles to overcome. An avid athlete and sports-fan, David's clients benefit greatly from his energy, devotion, skilled mortgage knowledge, and exceptional service.
Super Powers
Super-Positive, Reliable, Athletic, Thorough, Responsive and Knowledgeable
Reviews
David Wenger is the most patient and professional mortgage broker out there.
Great job!! Thank you for all your help
David went above and beyond to secure financing for us. Truly a class act with a great team! I would recommend David to anyone who wants a stress free mortgage process.
best mortgage broker in the world
The overall service, professionalism and efficiency.
Exceptional and professional service throughout.
David is a great guy. He helped me through the loan process like no one. David made the process very fast. I would highly recommend David to anyone that needs a loan.
David really helped us throughout the process of acquiring the mortgage and applying to the mortgage and he help find us the best Mortgage that fit our needs
I appreciated the fact that what was said it was done! It's was a lengthy and tidious process but it was worth it at the end. Thank you FM Team!
David and his team were very helpful during the entire process. He provided all the necessary details upfront and we were able to close the deal on time.
THis is not the first time we have dealt with David W., we always come back because we get the best service and advice!!! Thanks Again!!!
David showed and proved to me that he is there to help me, constantly showed me what is the next step to take. he is really great!