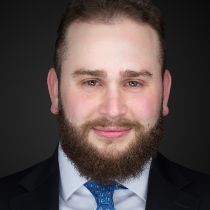 David Sanders
Loan Consultant
NMLS ID #1269392
Full Application

"Let David get you home!"
Bio
David has established himself as a valuable team member. David's enthusiasm for his clients establishes the great relationship they consistently share. From the initial conversation through the closing, David explains, updates and supports his clients. He has a thorough understanding and broad knowledge base of the mortgage industry, which enables him to structure the optimal loan. David is the loan officer that will keep you smiling, laughing and truly enjoying the entire process.
Super Powers
Experienced and Professional
Reviews
David was always available through the whole process and explain the next steps, responded to all our questions and concerns. David is not the first one I deal with but was the best of my experiences so far!
The dictionary defines superlative as: of the highest kind, quality, or order, surpassing all else, or others. Supreme. I define it as David Sanders. As a mortgage broker, as a loan consultant, as a leader, as a man, as a husband, as a father and as a friend, he is of the highest kind, quality, and order. Supreme.
David was always available for me, on my crazy deadlines! I am a spontaneous purchaser, and always want everything done yesterday, and although he couldn't make yesterday a reality, he came very close! This wasn't my first loan with David, and hope its not my last. My title company and real estate agent couldn't believe how quick and easy David and his team at MR Capital Group made the transaction go through. I highly recommend David Sanders - 5 stars!
We had a great experience working with David. He held our hand the way through. He was very knowledgeable and was able to answer all our concerns.
David was very clear with info and very forth coming. He stayed on top of everything and made sure the closing went very smoothly.
Responsive, everything went smoothly
David was great. We used him for original purchase and our refi. He is very easy to get in contact with and pleasure to deal with.
David is not only extremely knowledgeable in his field, he is a dedicated partner in making sure you'll get the best rate & best deal possible. David is always quick to answer questions, and he's committed to making sure his clients end up happy. I've used David twice, and I will use him again when the time comes. The rest of his team are just as great, working hard to get through to closing quickly and efficiently. I HIGHLY recommend David & the entire MR Capital team.
I highly recommend David and his team for all your mortgage needs. Efficient, smooth, and always available.
David made sure that our refinance went easily and smoothly. He and his team were available to answer our many questions and the process was quick and painless! We always recommend David to our friends for any mortgage help they need.
As a returning client, David and his team are always a true pleasure to work with. Highly recommended!
Process was quick, easy, and hassle free all around
Aside for the experience being smooth and easy, the patience that David showed answering my questions, even when I asked the same question 3 different times in 4 different ways. He explained them to me until I understood. It was a pleasure working with David again. The ultimate bonus, ofcourse, is saving $300/month. Thank you for all your help, understanding, and lots of patience!!
He delivered on his promises
Rent Vs. Own
Compare the estimated costs of buying vs. renting a home.
| | |
| --- | --- |
| Monthly Rent: | |
| Home Purchase Price: | |
| Down Payment: | |
| Mortgage Interest Rate: | |
| | |
| --- | --- |
| Should you rent or own? | |
| Average monthly payment increase if owning: | |
| Estimated total gain over 7 years if owning: | |
| | Rent | Own |
| --- | --- | --- |
| Initial Rent Payment | | |
| Renter's Insurance | | |
| Mortgage Payment | | |
| PMI (Mortgage Insurance) | | |
| Property Taxes | | |
| Homeowner's Insurance | | |
| Before Tax Monthly Payment | | |
| Annual Home Maintenance | | |
| Total Payments Over 7 Years | | |
| Total Tax Savings Over 7 Years | | |
| Average After Tax Monthly Payment | | |
| | |
| --- | --- |
| Estimated Home Selling Price | |
| Loan Balance | |
| Estimated Cost to Sell | |
| Down Payment & Initial Closing Costs With Unearned Interest | |
| Investment Gain of Owning vs. Renting | |
| Total Payment Savings of Owning vs. Renting | |
| Total Payment Savings of Renting vs. Owning | |
Get Pre-Approved/Start Your Loan Today
RE Training & Seminars
Find out about our exclusive training, seminars and growth opportunities for real estate professionals. Ask your LO for details.
Check Loan Status
Login with your account info to view the status of your loan. Contact your loan officer for details.
Appraisal Portal
Appraisals are required to determine the value of the property. We will let you know when it's the proper time to pay for your appraisal. When notified, please enter and order your appraisal.