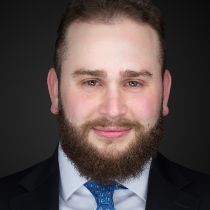 David Sanders
Loan Consultant
NMLS ID #1269392

"Let David get you home!"
Bio
David has established himself as a valuable team member. David's enthusiasm for his clients establishes the great relationship they consistently share. From the initial conversation through the closing, David explains, updates and supports his clients. He has a thorough understanding and broad knowledge base of the mortgage industry, which enables him to structure the optimal loan. David is the loan officer that will keep you smiling, laughing and truly enjoying the entire process.
Super Powers
Experienced and Professional
Reviews
Pleasure to do business with.
David was patient and always responded to my questions in a timely manner. I will definitely recommend David to anyone looking for a mortgage.
David is always a pleasure to work with!!!!
David was absolutely outstanding! He was on top of the process from start to finish. He worked to get the best rate and his industry knowledge was evident throughout the process. An absolute pleasure to work with.
David was an absolute pleasure to work with! We were on a deadline to close by a specific date and he made sure to get us closed! I could not have imagined a better mortgage experience. Plus, his beard game is on fleek! In all seriousness, David was professional, courteous, punctual, responsive, and so much more. His entire team at MR Capital Group was just fantastic. David thank you for helping to make our dream come to fruition!
The person. The process The result
David and the whole team were a pleasure to work with they made the mortgage process seem so easy
When ever I look for a product/service, I always make sure the company I use, has excellent customer service. This way if questions arise, you have someone to answer your inquiry. Not only did Dave exceed my expectations with his quick response time when I needed his input, his ideas and knowledge was instrumental and really helped us get the house we wanted at the rate we wanted.
I have dealt with many other mortgage brokers, but David takes it to a whole new level. Besides that he will get you the best possible deal and close it quicker then anyone else in the business, he understands the emotional aspect of purchasing both a residential and an investment property. He takes charge and gets the deal done with a big smile. David has made my investing journey so much smoother and more enjoyable! David is a true game changer!
David was absolutely amazing. From the beginning of the process until closing he was on top of every detail and made sure everything went smoothly. David was an absolute pleasure to work with.
David, Adina and the MR Team were fantastic!
David is a great guy. He is very knowledgeable, down to earth and you answered our questions in a timely manner. So I appreciated for working with you. I will recommend friends to you. Thanks.
He knows his stuff He delivered what he promised He explained every step of the way He got back to me quickly
David was a true professional through the entire process, he explained all and made us feel comfortable with our purchase. A friend and a pleasure to work with. We might buy another house just so we can work with him again!
As my second mortgage with David Sanders...it only gets better...he is super helpful, professional, and knowledgeable. Absolutely love dealing with him!