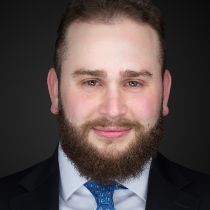 David Sanders
Loan Consultant
NMLS ID #1269392
Full Application

"Let David get you home!"
Bio
David has established himself as a valuable team member. David's enthusiasm for his clients establishes the great relationship they consistently share. From the initial conversation through the closing, David explains, updates and supports his clients. He has a thorough understanding and broad knowledge base of the mortgage industry, which enables him to structure the optimal loan. David is the loan officer that will keep you smiling, laughing and truly enjoying the entire process.
Super Powers
Experienced and Professional
Reviews
David worked tirelessly to ensure I was getting the best deal possible. He responded to my questions promptly and went above and beyond to make sure I understood everything each step of the way. I always recommend David to my friends and family who are interested in getting a mortgage or refinancing.
David Sanders is an absolute ACE!!! He's patient, prepared, knowledgeable and a very effective communicator. A true master of his craft...highly recommend!!!
Communication was very easy - David was easily reachable and available. The process was explained very clearly - all questions were answered in a timely manner. David took the stress out of the whole process.
David was a pleasure to work with. We had a complicated case and he got us to the finish line! Would highly recommend him!
David and the whole MR Capital Group made everything so easy and simple for us during this long process. Thank You!
David was very informative and on top of everything that needed to be done.
This is my second time using David for financing and I wouldn't use anyone else. David is communicative, diligent, and has a true understanding of the finance process so I know when he says he'll get it done, it gets done! There is an open and clear dialogue between the David, the processors, and underwriters which helps streamline the mortgage process to help mitigate any potential speed bumps down the road. Just use David of you'll regret it the next 30 years of your life:)
David was outstanding from the start of the mortgage application process through closing. He was extremely knowledgeable, efficient, thorough, patient, understanding and sensitive to our specific mortgage needs. He was always available to answer any questions or concerns we may have had along the way and both he and his team were extremely professional at every turn, all while the Covid pandemic was taking place. We highly recommend David and his team!
David was very pleasant to deal with. Made it a smooth transaction and even helped us get a better rate then initially quoted.
As a top producing real estate agent whos involved in the mortgage business on a daily basis, david blew me away. Him and his team were there whenever something was needed which led to a seamless enjoyable mortgage process. Thank you David
David was very responsive, and made the entire process quick and simple.
David was able to answer all of our questions clearly as he guided us through this process. He was available to us anytime we needed him.
Once again, David made the process simple and straightforward. This was my third loan with David and it was just as seamless as my previous experiences with him. Highly recommended - 5 stars!
David and his colleagues were great. Everything went smoothly. I've already referred him to my family and friends.
David made it great, he was so pleasant to work with, answering all our questions, very responsive and helping us close with a very little time on hand. I would totally be reaching out to david if we need these services again, as my experience was 5 stars!!!
Rent Vs. Own
Compare the estimated costs of buying vs. renting a home.
| | |
| --- | --- |
| Monthly Rent: | |
| Home Purchase Price: | |
| Down Payment: | |
| Mortgage Interest Rate: | |
| | |
| --- | --- |
| Should you rent or own? | |
| Average monthly payment increase if owning: | |
| Estimated total gain over 7 years if owning: | |
| | Rent | Own |
| --- | --- | --- |
| Initial Rent Payment | | |
| Renter's Insurance | | |
| Mortgage Payment | | |
| PMI (Mortgage Insurance) | | |
| Property Taxes | | |
| Homeowner's Insurance | | |
| Before Tax Monthly Payment | | |
| Annual Home Maintenance | | |
| Total Payments Over 7 Years | | |
| Total Tax Savings Over 7 Years | | |
| Average After Tax Monthly Payment | | |
| | |
| --- | --- |
| Estimated Home Selling Price | |
| Loan Balance | |
| Estimated Cost to Sell | |
| Down Payment & Initial Closing Costs With Unearned Interest | |
| Investment Gain of Owning vs. Renting | |
| Total Payment Savings of Owning vs. Renting | |
| Total Payment Savings of Renting vs. Owning | |
Get Pre-Approved/Start Your Loan Today
RE Training & Seminars
Find out about our exclusive training, seminars and growth opportunities for real estate professionals. Ask your LO for details.
Check Loan Status
Login with your account info to view the status of your loan. Contact your loan officer for details.
Appraisal Portal
Appraisals are required to determine the value of the property. We will let you know when it's the proper time to pay for your appraisal. When notified, please enter and order your appraisal.