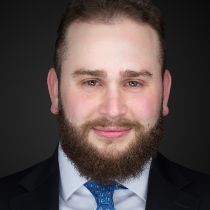 David Sanders
Loan Consultant
NMLS ID #1269392

"Let David get you home!"
Bio
David has established himself as a valuable team member. David's enthusiasm for his clients establishes the great relationship they consistently share. From the initial conversation through the closing, David explains, updates and supports his clients. He has a thorough understanding and broad knowledge base of the mortgage industry, which enables him to structure the optimal loan. David is the loan officer that will keep you smiling, laughing and truly enjoying the entire process.
Super Powers
Experienced and Professional
Reviews
David is a professional who knows how to keep clients calm and collected during the entire mortgage process. He is there holding hands the entire way through closing of the loan an continues to check up on his clients throughout the year to ensure all is well not only with their mortgage but also on a personal level.
David was a pleasure to work with. Extremely responsive and was always available when I had a question. David got me approved in about 12 days and I didn't have to deal with any headaches. It was an extremely smooth, efficient and quick process. Thank you David!
David was extremely responsive to every question or request I had throughout the process. His advice was spot on, and he kept on top of me whenever he needed something from me to keep the process moving forward. I would absolutely recommend David & MR Capital to anyone.
David is the best! He's always available and nothing is an issue. Use David and it will take the stress of you!!
David was helpful every step of the way. Quick to respond! Pleasure to work with!!
This is the second time we have used David and just like the first time around David made the process smooth and always took the time to answer any questions we might have along the way.
David and his group were extremely professional and responsive throughout the process and found us the best rate.
David was a pleasure to deal with! He made the whole process so smooth and seamless!
David was very accommodating and helped a stressful situation go smoothly and quickly Thank you!
David is a wonderful person to work with.... He is extremely knowledgeable in his field and gets things done. You'd be lucky to have him on your team.
EXCELLENT COULDN'T BE BETTER
Working with David and his team has yet again proven to be smooth and amazing experience. He had me refinance, not only did I get a lower rate, and a savings of over $300. But I also got back a nice chunk of $$$$$!! Thank you again to you and your whole team for always making it smooth, simplistic, and overall an easy process start to finish. You truly are a loan officer of the people, and take the loan officer role to new heights, and lower rates!!
David and his team were just amazing! From start to finish, they took what is supposed to be a stressful, long process and made it easy, simple, and almost enjoyable. We can't thank them enough and would highly recommend them to anyone looking to purchase a home!
David was phenomenal from day #1. His great advise, follow up and availability engaged us to move quickly with him. I would recommend.