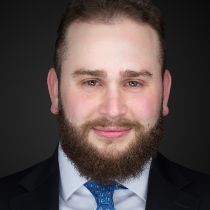 David Sanders
Loan Consultant
NMLS ID #1269392

"Let David get you home!"
Bio
David has established himself as a valuable team member. David's enthusiasm for his clients establishes the great relationship they consistently share. From the initial conversation through the closing, David explains, updates and supports his clients. He has a thorough understanding and broad knowledge base of the mortgage industry, which enables him to structure the optimal loan. David is the loan officer that will keep you smiling, laughing and truly enjoying the entire process.
Super Powers
Experienced and Professional
Reviews
excellent experience. would highly recomend
David was amazing, what he did to make sure we got the best rate was beyond what any other broker would do, NO question.. we really appreciate his effort and his responsiveness, and just knowing he had our back, David and his team were a pleasure as usual.
David walked us through the process from beginning to end with great care, making sure we understood exactly what was going on at all times. When a potential issue arose, David always found a way to circumvent it and ensure that we were getting the absolute best rate we were able to get. Highly recommended.
David was always readily available to answer our questions and would explain everything so clearly so we understood everything that was going on. He made us feel like he had all the time in the world for us! Highly recommended!!
David is a pro at what he does. Ain't nothing sweeter than a repeater!
It was Great dealing with David, everything was well expand, and the Service was great and very professorial!!!
David was an absolute joy to work with. Was always available for any questions big or small. I would highly recommend and have already. Unbelievably wonderful experience thank you so much!
Thank you David, Great communication makes things very simple and understanding, also very honest. Thank you
David made our refinance experience as effortless as it could possibly be. From our initial conversation for detailing the process, all the way through closing, David was responsive and efficient, keeping communication flowing and application moving. We could not be happier with our refinance and would (and do!) recommend David to anyone in need of a mortgage or refinance. Thank you David!
David explained in detail every step we took and document we signed. His response time was always fast and he worked very well with the rest of our team (realtor, lawyer).
David is very knowledgeable and was available to guide us and answer all our questions every step of the way. He helped us secure an excellent rate on our first mortgage and made sure everything was taken care of smoothly and quickly.
David was very attentive to all my questions and provided information throughout the process.
David was a pleasure to do business with
David was a pleasure to work with he always looks out for his customers.
Rent Vs. Own
Compare the estimated costs of buying vs. renting a home.
| | |
| --- | --- |
| Monthly Rent: | |
| Home Purchase Price: | |
| Down Payment: | |
| Mortgage Interest Rate: | |
| | |
| --- | --- |
| Should you rent or own? | |
| Average monthly payment increase if owning: | |
| Estimated total gain over 7 years if owning: | |
| | Rent | Own |
| --- | --- | --- |
| Initial Rent Payment | | |
| Renter's Insurance | | |
| Mortgage Payment | | |
| PMI (Mortgage Insurance) | | |
| Property Taxes | | |
| Homeowner's Insurance | | |
| Before Tax Monthly Payment | | |
| Annual Home Maintenance | | |
| Total Payments Over 7 Years | | |
| Total Tax Savings Over 7 Years | | |
| Average After Tax Monthly Payment | | |
| | |
| --- | --- |
| Estimated Home Selling Price | |
| Loan Balance | |
| Estimated Cost to Sell | |
| Down Payment & Initial Closing Costs With Unearned Interest | |
| Investment Gain of Owning vs. Renting | |
| Total Payment Savings of Owning vs. Renting | |
| Total Payment Savings of Renting vs. Owning | |
Get Pre-Approved/Start Your Loan Today
RE Training & Seminars
Find out about our exclusive training, seminars and growth opportunities for real estate professionals. Ask your LO for details.
Check Loan Status
Login with your account info to view the status of your loan. Contact your loan officer for details.
Appraisal Portal
Appraisals are required to determine the value of the property. We will let you know when it's the proper time to pay for your appraisal. When notified, please enter and order your appraisal.