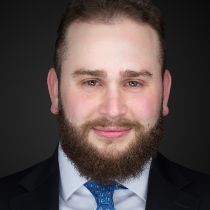 David Sanders
Loan Consultant
NMLS ID #1269392
Full Application

"Let David get you home!"
Bio
David has established himself as a valuable team member. David's enthusiasm for his clients establishes the great relationship they consistently share. From the initial conversation through the closing, David explains, updates and supports his clients. He has a thorough understanding and broad knowledge base of the mortgage industry, which enables him to structure the optimal loan. David is the loan officer that will keep you smiling, laughing and truly enjoying the entire process.
Super Powers
Experienced and Professional
Reviews
The professionalism and knowledge of the subject matter were great. As well as the kind and respectful explanations made the transactions much easier. Thank you
Working with David and his team was great. The process was extremely efficient and painless.
We had a great experience a few years ago when we bought our house, so when it was time for us to re-finance we turned to David again and he did not disappoint!
David was very professional and knowledgeable. Comes highly recommended
David and his whole team were phenomenal to work with. They were responsive, aggressive on our behalf and very pleasant to deal with.
Overall great experience!
David helped us secure our first loan for the purchase of our first home. He was great to work with. Very accessible and was very helpful in explaining the process, the next steps, and what was needed from our end. He made the entire experience smooth and wonderful. I kinda want to buy another house just to get to work with him again.
It has been a pleasure working with David and his team! David made himself available for any questions that arose and provided a clear understanding of the entire refinance process. During our initial consultation, David took the time to understand the specific needs of our family and was available to review the pro's and con's of different refinance options. i would highly recommend David and his team to anyone looking for a potential mortgage refinance!
This is the third time I've used David's services and every time David has made the process smooth and pleasant.
David was very communicative and straightforward. From our first conversation he was able to present to us a great offer and helped us through the complicated process.
David was always responsive, always helpful, got us a great rate, and the loan closed on time.
Working with David was a pleasure! I have actually known David for years, and when my real estate agent suggested I use him, I jumped right on the suggestion. David walked me through every step to get me prepared to get my mortgage. Everyone told me the mortgage process would be a pain, but that was most definitely not my experience with David! 10/10 def recommend!
David is a consummate professional who epitomizes customer service. He went above and beyond his responsibility and was there every step of the way with support, explanation, expertise and always with speedy turn around. I can't imagine using someone else for obtaining a mortgage. I highly recommend him to everyone. You will be 1000% satisfied, calm and confident in the process. Thank you David for everything and your stellar service!
Rent Vs. Own
Compare the estimated costs of buying vs. renting a home.
| | |
| --- | --- |
| Monthly Rent: | |
| Home Purchase Price: | |
| Down Payment: | |
| Mortgage Interest Rate: | |
| | |
| --- | --- |
| Should you rent or own? | |
| Average monthly payment increase if owning: | |
| Estimated total gain over 7 years if owning: | |
| | Rent | Own |
| --- | --- | --- |
| Initial Rent Payment | | |
| Renter's Insurance | | |
| Mortgage Payment | | |
| PMI (Mortgage Insurance) | | |
| Property Taxes | | |
| Homeowner's Insurance | | |
| Before Tax Monthly Payment | | |
| Annual Home Maintenance | | |
| Total Payments Over 7 Years | | |
| Total Tax Savings Over 7 Years | | |
| Average After Tax Monthly Payment | | |
| | |
| --- | --- |
| Estimated Home Selling Price | |
| Loan Balance | |
| Estimated Cost to Sell | |
| Down Payment & Initial Closing Costs With Unearned Interest | |
| Investment Gain of Owning vs. Renting | |
| Total Payment Savings of Owning vs. Renting | |
| Total Payment Savings of Renting vs. Owning | |
Get Pre-Approved/Start Your Loan Today
RE Training & Seminars
Find out about our exclusive training, seminars and growth opportunities for real estate professionals. Ask your LO for details.
Check Loan Status
Login with your account info to view the status of your loan. Contact your loan officer for details.
Appraisal Portal
Appraisals are required to determine the value of the property. We will let you know when it's the proper time to pay for your appraisal. When notified, please enter and order your appraisal.