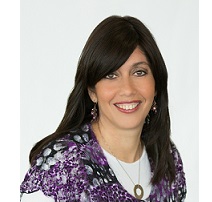 Ann Zeilingold
Vice President/Branch Manager
NMLS ID #41850
Full Application

"Let Ann get you home!"
Bio
Ann has two mottos: help others, and learn something new every day. She enjoys improving people's lives through her frequent seminars, her talks, her well-received book ("The Home Buyer's Companion"), or by feeding them. To the delight of attendees, Ann is known to bring home-cooked soups to her seminars. Although she's been in this business for over 25 years and has successfully closed thousands upon thousands of loans, Ann vividly remembers every last detail of her very first loan. It was for her high school bus driver. At the time, rates were nearing 12%, and she got him a specific loan called a Negative Amortization Loan which had an extraordinarily great rate. As her career progressed and she grew as an expert in her field, Ann always wondered if her first client was truly happy with the loan she got him. Ultimately she sought him out and he greeted her with great enthusiasm. He told Ann that the loan was the best thing that ever happened to him because it got him into his first house, and now he was ready to buy another one - with ANN!
Super Powers
Inspiring, Warm, Caring, Knowledgeable, Soup Cooker, Reliable, Aggressive, Multi-faceted
Contact

Direct: (845) 354-9700

Fax: (845) 354-8077

Cell: (914) 260-9000

Email: azeilingold@fmm.com

Dept: Sales

Licensed States: CA, CT, DC, FL, GA, IL, MD, MA, MN, NJ, NY, PA, TX

Location

FM HOME LOANS - ROCKLAND BRANCH
56 Congers Road
New City, NY 10956
Reviews
12/09/2022 |
Z.B. | Monroe, NY
There was always someone there to answer our questions and doubts. Loved the constant communication.
Responsive, good advice, fast , and better rate
Ann and team were responsive and honest, constantly updating, advising and instructing. Until the ultimate result. Getting my first Home. And after all was completed I found out that my closing costs were the lowest from other proposals I got .and even got refunded for costs adjustments.
11/30/2022 |
Y.R. | Far Rockaway, NY
Ann was responsive and honest assistance with the whole mortgage process from beginning to end, we had a private whatsapp group with updates and instructions.
11/14/2022 |
Y.L. | Pomona, NY
All the staff was very efficient and helpful!
11/08/2022 |
O.K. | Pomona, NY
The entire process was smooth! Everyone was extremely helpful and kind.
11/06/2022 |
S.A. | Jackson, NJ
11/02/2022 |
F.M. | Pomona, NY
FM always answered my questions. Fast email response. Always updated me with any changes.
10/10/2022 |
M.A. | South Ozone Park, NY
Timeliness, seriousness and teamwork. Impressed with your professionalism.
10/08/2022 |
N.L. | Congers, NY
The communication and guidance that we received Throughout the entire process. Everyone was pleasant. Thank you so very much.
10/08/2022 |
L.L. | West Nyack, NY
Professional & hardworking staff explained all aspects of the mortgage process and did everything in their power to assist us
09/15/2022 |
R.G. | Blauvelt, NY
Protective Communication level was high making us feel secure.
09/02/2022 |
M.O. | Mifflinville, PA
Ann and her team was phenomenal and went above and beyond to make my home purchase a pleasant and informed decision.
08/22/2022 |
T.H. | Naugatuck, CT
The staff is fully invested in their clients, making sure every step of the way goes smoothly.
08/20/2022 |
Z.M. | Highland Mills, NY
When other facilities said No, They gave me hope and worked with me to reach my goals. They advice me time to time and update me what should I do next. I am so grateful to Ann, Ava and Jessica who worked with me closely
08/17/2022 |
H.F. | Elizabeth, NJ
Rent Vs. Own
Compare the estimated costs of buying vs. renting a home.
| | |
| --- | --- |
| Monthly Rent: | |
| Home Purchase Price: | |
| Down Payment: | |
| Mortgage Interest Rate: | |
| | |
| --- | --- |
| Should you rent or own? | |
| Average monthly payment increase if owning: | |
| Estimated total gain over 7 years if owning: | |
| | Rent | Own |
| --- | --- | --- |
| Initial Rent Payment | | |
| Renter's Insurance | | |
| Mortgage Payment | | |
| PMI (Mortgage Insurance) | | |
| Property Taxes | | |
| Homeowner's Insurance | | |
| Before Tax Monthly Payment | | |
| Annual Home Maintenance | | |
| Total Payments Over 7 Years | | |
| Total Tax Savings Over 7 Years | | |
| Average After Tax Monthly Payment | | |
| | |
| --- | --- |
| Estimated Home Selling Price | |
| Loan Balance | |
| Estimated Cost to Sell | |
| Down Payment & Initial Closing Costs With Unearned Interest | |
| Investment Gain of Owning vs. Renting | |
| Total Payment Savings of Owning vs. Renting | |
| Total Payment Savings of Renting vs. Owning | |
RE Training & Seminars
Find out about our exclusive training, seminars and growth opportunities for real estate professionals. Ask your LO for details.
Check Loan Status
Login with your account info to view the status of your loan. Contact your loan officer for details.
Appraisal Portal
Appraisals are required to determine the value of the property. We will let you know when it's the proper time to pay for your appraisal. When notified, please enter and order your appraisal.