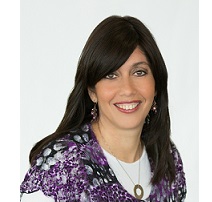 Ann Zeilingold
Vice President/Branch Manager
NMLS ID #41850
Full Application

"Let Ann get you home!"
Bio
Ann has two mottos: help others, and learn something new every day. She enjoys improving people's lives through her frequent seminars, her talks, her well-received book ("The Home Buyer's Companion"), or by feeding them. To the delight of attendees, Ann is known to bring home-cooked soups to her seminars. Although she's been in this business for over 25 years and has successfully closed thousands upon thousands of loans, Ann vividly remembers every last detail of her very first loan. It was for her high school bus driver. At the time, rates were nearing 12%, and she got him a specific loan called a Negative Amortization Loan which had an extraordinarily great rate. As her career progressed and she grew as an expert in her field, Ann always wondered if her first client was truly happy with the loan she got him. Ultimately she sought him out and he greeted her with great enthusiasm. He told Ann that the loan was the best thing that ever happened to him because it got him into his first house, and now he was ready to buy another one - with ANN!
Super Powers
Inspiring, Warm, Caring, Knowledgeable, Soup Cooker, Reliable, Aggressive, Multi-faceted
Reviews
The professionalism and the experience that Ann and team has is demonstrated thru out the whole entire process of getting a mortgage.
Eidie Unger was wonderful Thank you!
Ann has been absolutely great, and I have already sent her details to a few friends considering home purchase and/or refinancing over the past few weeks. This being our first home purchase, my wife and I were unfamiliar with the process and had many questions - Ann has been patient, forthcoming, caring and proactive throughout this process and made us feel safe and taken care of every step of the way. Thank you Ann (and the entire team, specifically the amazing Michelle) for a great experience!
Working with the team at FM Home Loans has been an absolute pleasure!
Very informative and knowledgeable during the whole process. Easy to talk to and responded very quickly. Always kept us up to date with everything going on, especially considering we worked with her and her team during the COVID-19 pandemic. Would highly recommend.
Ann made our mortgage process from start up until the closing as smooth as possible. She guided us through every step of the way making sure we get the best rate and options for our loan.
Eidie was wonderful. I greatly appreciated Anne's honesty about when it's worth Refinancing and when it's not.
Ann was extremely helpful, knowledgeable, professional, courteous, and available. She helped us so much every step of the way and got us into the hone of our dreams!!!
The personal attention every step of the way made my husband and I feel we were in the best hands. Ann's team has incredible patience, professionalism and most of all, the personal touch so often missing today. I highly recommend Ann and her team for all mortgage needs
Michelle made everything great. Thank you. I will not post on websites.
Anne and her staff know their work inside out. they are quick in getting the loan. And they are devoted to their clients to get the best rates. Im so grateful to them. Thank you ann
Transparent communication, great rates!
Thank you for pushing it over the finish line, especially given the current situation.
Ann was a pleasure to work with.
Ann is a real treasure in her field! She has a wealth of knowledge and expertise to guide anyone through this process. Any obstacle that arises, she is on it right away! The process is smooth and highly recommend her. She is a true partner!
Rent Vs. Own
Compare the estimated costs of buying vs. renting a home.
| | |
| --- | --- |
| Monthly Rent: | |
| Home Purchase Price: | |
| Down Payment: | |
| Mortgage Interest Rate: | |
| | |
| --- | --- |
| Should you rent or own? | |
| Average monthly payment increase if owning: | |
| Estimated total gain over 7 years if owning: | |
| | Rent | Own |
| --- | --- | --- |
| Initial Rent Payment | | |
| Renter's Insurance | | |
| Mortgage Payment | | |
| PMI (Mortgage Insurance) | | |
| Property Taxes | | |
| Homeowner's Insurance | | |
| Before Tax Monthly Payment | | |
| Annual Home Maintenance | | |
| Total Payments Over 7 Years | | |
| Total Tax Savings Over 7 Years | | |
| Average After Tax Monthly Payment | | |
| | |
| --- | --- |
| Estimated Home Selling Price | |
| Loan Balance | |
| Estimated Cost to Sell | |
| Down Payment & Initial Closing Costs With Unearned Interest | |
| Investment Gain of Owning vs. Renting | |
| Total Payment Savings of Owning vs. Renting | |
| Total Payment Savings of Renting vs. Owning | |
Get Pre-Approved/Start Your Loan Today
RE Training & Seminars
Find out about our exclusive training, seminars and growth opportunities for real estate professionals. Ask your LO for details.
Check Loan Status
Login with your account info to view the status of your loan. Contact your loan officer for details.
Appraisal Portal
Appraisals are required to determine the value of the property. We will let you know when it's the proper time to pay for your appraisal. When notified, please enter and order your appraisal.