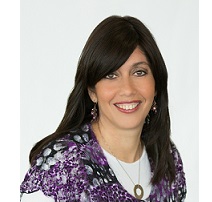 Ann Zeilingold
Vice President/Branch Manager
NMLS ID #41850
Full Application

"Let Ann get you home!"
Bio
Ann has two mottos: help others, and learn something new every day. She enjoys improving people's lives through her frequent seminars, her talks, her well-received book ("The Home Buyer's Companion"), or by feeding them. To the delight of attendees, Ann is known to bring home-cooked soups to her seminars. Although she's been in this business for over 25 years and has successfully closed thousands upon thousands of loans, Ann vividly remembers every last detail of her very first loan. It was for her high school bus driver. At the time, rates were nearing 12%, and she got him a specific loan called a Negative Amortization Loan which had an extraordinarily great rate. As her career progressed and she grew as an expert in her field, Ann always wondered if her first client was truly happy with the loan she got him. Ultimately she sought him out and he greeted her with great enthusiasm. He told Ann that the loan was the best thing that ever happened to him because it got him into his first house, and now he was ready to buy another one - with ANN!
Super Powers
Inspiring, Warm, Caring, Knowledgeable, Soup Cooker, Reliable, Aggressive, Multi-faceted
Reviews
Ann and her team were on top of every detail throughout and worked with us patiently to get us the loan we needed. Thanks!
with every bank and broker offering us the 'best deal and rate out there' it was hard to choose one person - i'm so glad we settled with Ann. number one, she is always available - if for some reason she herself didn't answer my call, she always called right back. When my mother in law had some questions, she called to explain everything to her - after hours! She knew what was best for us, but still explained all our options anyway. Her team is super diligent, fast, and just makes everything wor
Ann is the best. She worked with us with patience and understanding until completing everything. There's no one like her
Ann was unusually dedicated in helping us navigate through every step of the mortgage process. For every problem that arose Ann found a solution. We have used her twice already and will use her again when we're ready to purchase another property. Many of our family and friends have used Ann and they were thrilled with their experience. Ann is a must-use for anyone looking to get a mortgage.
All went smoothly and Ann was wonderful
Ann is one of the smartest business women I have ever met. She took the time to explain information so that I felt comfortable and informed every step of the way. She and her staff were always thorough throughout the process. In addition, Ann was kind, honest, and patient.
Great advice as well as super quick responses to questions.
From the beginging to end you were there helping us and guiding is in the right direction. Your extreme knowledge and understanding made our home a possiblity! Thanks Ann for a job well done!
personal attention, excellent knowledgeable staff providing immediate results at the best price
Ann is absolutely super. Super brilliant. Super dedicated. Super knowledgeable. Super fast. Super kind. A real SUPER STAR.
the whole team led by Ann Zeilingold was there for us holding our hands through the whole process. The rate we received was spectacular ! i would advise everyone to use her team at FM home loans
This was my second time doing business with Ann and I'm looking forward to doing more.
Process to purchase my home was completed very fast. All Staff members are very professional and they also have a lot of knowledge.