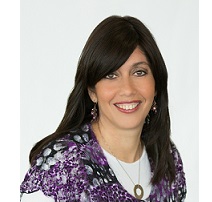 Ann Zeilingold
Vice President/Branch Manager
NMLS ID #41850
Full Application

"Let Ann get you home!"
Bio
Ann has two mottos: help others, and learn something new every day. She enjoys improving people's lives through her frequent seminars, her talks, her well-received book ("The Home Buyer's Companion"), or by feeding them. To the delight of attendees, Ann is known to bring home-cooked soups to her seminars. Although she's been in this business for over 25 years and has successfully closed thousands upon thousands of loans, Ann vividly remembers every last detail of her very first loan. It was for her high school bus driver. At the time, rates were nearing 12%, and she got him a specific loan called a Negative Amortization Loan which had an extraordinarily great rate. As her career progressed and she grew as an expert in her field, Ann always wondered if her first client was truly happy with the loan she got him. Ultimately she sought him out and he greeted her with great enthusiasm. He told Ann that the loan was the best thing that ever happened to him because it got him into his first house, and now he was ready to buy another one - with ANN!
Super Powers
Inspiring, Warm, Caring, Knowledgeable, Soup Cooker, Reliable, Aggressive, Multi-faceted
Reviews
Ann and her team were a pleasure to work with!
From the start, as opposed to other lenders, she listened! And because she listened we were able to make something happen. Everything went extremely well and she was a pleasure to do business with. She is kind, attentive, and also a FUN person. I believe it's impossible to find someone out there in this line of work who could do a better job. Ann is simply the best.
Very personalized service!
Very professional and extremely knowledgeable. Ann and her team know how to get it done!
Great service and great advice! Thanks to them I was able to purchase the house of my deeams!
Took care of all the needs, and made it happen.
Ann and the entire staff are so knowledgeable in every detail. It was a pleasure to use FM loans!
Michelle Singer is without a doubt the most valuable employee at FM Home Loans. This is my second time working with her and she has been with me every step of the way. Excellent communication, a thorough understanding of the products and the process. She is truly invaluable.
Ann and her team put in all the hard work to make it happen. When other mortgage brokers said they can't get a mortgage for me Ann and her team still managed to pull through. Always thinking out of the box and never getting stuck with problems, only focused on figuring out solutions. I very much appreciated there work and for trying to get the best rate. I'd definitely recommend them to others or use her again. I had a real great experience.
They explain the process and procedure of a mortgage very thoroughly.
Thanks for everything. You were a pleasure to work with, and kept on top of the case. I would highly recommend you guys.
Ann was very helpful and informative and made our experience very easy to understand. As first time home buyers, she made us feel comfortable and explained everything to us upfront. Thanks to her and her wonderful team, we were able to close on our first home in a timely manner. We really appreciate all that she has done for us and would recommend her to anyone.
Ann was very helpful, patient and knowledgeable which put us at ease as a first time home buyer. Is would definitely recommend to anyone buying a home!