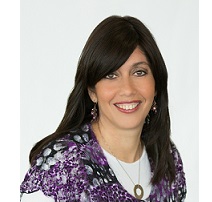 Ann Zeilingold
Vice President/Branch Manager
NMLS ID #41850
Full Application

"Let Ann get you home!"
Bio
Ann has two mottos: help others, and learn something new every day. She enjoys improving people's lives through her frequent seminars, her talks, her well-received book ("The Home Buyer's Companion"), or by feeding them. To the delight of attendees, Ann is known to bring home-cooked soups to her seminars. Although she's been in this business for over 25 years and has successfully closed thousands upon thousands of loans, Ann vividly remembers every last detail of her very first loan. It was for her high school bus driver. At the time, rates were nearing 12%, and she got him a specific loan called a Negative Amortization Loan which had an extraordinarily great rate. As her career progressed and she grew as an expert in her field, Ann always wondered if her first client was truly happy with the loan she got him. Ultimately she sought him out and he greeted her with great enthusiasm. He told Ann that the loan was the best thing that ever happened to him because it got him into his first house, and now he was ready to buy another one - with ANN!
Super Powers
Inspiring, Warm, Caring, Knowledgeable, Soup Cooker, Reliable, Aggressive, Multi-faceted
Reviews
Ann and her Team were the best of the best! They did not only make our first home buying experience stress free, but they also were very patient, transparent, corteous diligent and thorough! They were very attentive and fast too!! I will definitely call them again for our next home purchase! Over all it was a great pleasure working with Ann and her team! A special thanks to Jenny Giraldo!! She went far and beyond for us and made everything easy. She was super kind and friendly!
They were always available and called me back quickly after I would leave messages, Buying a house is stressful, and they were there at every step of the way to calm, encourage and advise. Anyone looking for a fine experience in buying a home should turn to Ann Zeilingold.
Ann is extremely personable and has never failed to not pick up the phone leaving questions in answered. Ann keeps you updated every step of the way; she even made it a point to stop by the Title company on closing day. She's very unique with her added little touches such as the bouncy ball that was delivered to my house a few days prior to closing that read "I can't wait to bounce you into closing"! I recommend FM Home Loans with Ann Z. As your trusted mortgage EXPERT!
Ann, Michelle and Jenny are all amazing with excellent work ethic. They are very patient and helpful, and extremely knowledgeable. Will recommend them to anyone who needs a home loan!!!! I would do it all over again with them!
I appreciated the prompt responses to my emails and phone calls from her office staff. They answered my questions and concerns clearly and supported me every step of the way. I would definitely refer friends and family members to Ann Zeilingold.
Ann and her team were absolutely fantastic! Having been through the mortgage process several times before, this was by far the best experience I've had. Very responsive and willing to take the time to answer any questions. I appreciated the regular updates to let me know where I was and what was still needed. Their online portal also made submitting all the documentation a breeze. I would definitely use her service again and will gladly recommend her to friends and family alike. Thank you!
very professional, very informative, very honest, got back to me right away didn't promise things that they couldn't deliver, and overall a great experience through a very stressful process.
She has knowledge of she does... she has patience ...I will will definitely refer her to anyone...
Met all of my standard and exceeded them.
The fact that I had a dedicated individual applying her experience in seeing our mortgage refinance succeed with only minimal follow-up by me in the process.
Ann and her staff were amazing throughout the whole process of us getting a loan. We always felt that they were there for us. We especially appreciated the guidance they gave us. They are true professionals! Ann is the best !!
Ann is the authority in her field, totally knowledgeable, & very skilled. She took the time to listen & helped us figure out how much was wise to spend on a house. She guided us, we relied on her & were thoroughly satisfied. I am recommending her to anyone I know who needs a mortgage or refinance.
Ann is very knowledgeable in her field. She also took into consideration our particular circumstances. She knows how to get you to the closing table smoothly from A-Z!
Professional service, not even minor mistake, no stress. Thank you very much Ann from all members of my family.