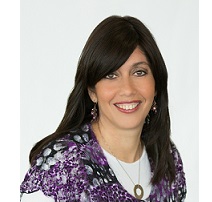 Ann Zeilingold
Vice President/Branch Manager
NMLS ID #41850
Full Application

"Let Ann get you home!"
Bio
Ann has two mottos: help others, and learn something new every day. She enjoys improving people's lives through her frequent seminars, her talks, her well-received book ("The Home Buyer's Companion"), or by feeding them. To the delight of attendees, Ann is known to bring home-cooked soups to her seminars. Although she's been in this business for over 25 years and has successfully closed thousands upon thousands of loans, Ann vividly remembers every last detail of her very first loan. It was for her high school bus driver. At the time, rates were nearing 12%, and she got him a specific loan called a Negative Amortization Loan which had an extraordinarily great rate. As her career progressed and she grew as an expert in her field, Ann always wondered if her first client was truly happy with the loan she got him. Ultimately she sought him out and he greeted her with great enthusiasm. He told Ann that the loan was the best thing that ever happened to him because it got him into his first house, and now he was ready to buy another one - with ANN!
Super Powers
Inspiring, Warm, Caring, Knowledgeable, Soup Cooker, Reliable, Aggressive, Multi-faceted
Reviews
Ann was very helpful and informative and made our experience very easy to understand. As first time home buyers, she made us feel comfortable and explained everything to us upfront. Thanks to her and her wonderful team, we were able to close on our first home in a timely manner. We really appreciate all that she has done for us and would recommend her to anyone.
Ann was very helpful, patient and knowledgeable which put us at ease as a first time home buyer. Is would definitely recommend to anyone buying a home!
Ann was unbelievable in helping us buy our home!!!! Highly recommend!! Her service consists of a lot more than just the mortgage! We are very grateful!
Ann Zeilingold is the best person you will ever need to facilitate your home mortgage. Purchasing a home be it may the first or second is not an easy task at all. However, Don't matter how chaotic or hopeless it seems, Ann Zeilingold always have a solution for the problem that arises and delivers it in the most calming, reassuring and positive way. I just can't thank Ms. Zeilingold enough for making my dream a reality. Her team at FM Home loans are lifesaving. Thank you all.
Extremely Helpful and friendly FAST AND QUICK
It was a pleasure to deal with Ann and the entire team!!!!
Not our first mortgage with Anne. We will keep coming back! The service, advise, speed of responsiveness, vast knowledge, being on top of things and organization of her & her support staff is just a model for all companies to follow.
Plenty of communication regarding the process. A clear view of how everything will work. Very happy with the entire process beginning to end.
From the continous updates, the experience and education that Ann and her Team showed I felt that I was in good hands from day one It was an amazing experience, I would highly recommend anyone that is looking for a Mortgage to reach out to Ann and her team today.
I don't understand how Ann does it. Even though she has tons of expertise, experience, and professionalism, she was nevertheless always available!! She helped and guided us through the process, and made it look easy. She was an amazing agent who made our dream of owning a house into a dream house! I have already recommended her to family and friends.
Patience,understanding,very friendly.ect
Todo El proceso due muy bien organizado
People there are very professional and keep you informed every step of the way. Eidie and Ann are very knowledgeable people.
Ann and her team, Rose specifically :), we're absolutely great! Extremely professional! Made the process easy and fast. Always there to answer any question or concern. Highly recommended! Thanks a lot!