COME WORK WITH US
WE'RE LOOKING FOR HEROES*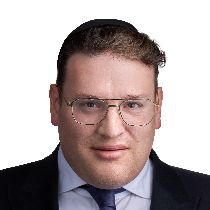 Mark Kahn
Director of Sales
(212) 710-0354
mkahn@fmm.com
Justin Blond
Mortgage Loan Originator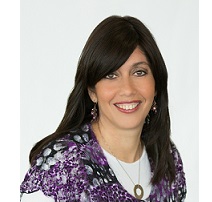 Ann Zeilingold
Vice President/Branch Manager
Judy Zucker
Vice President
FM Home Loans is a superior mortgage lender closing nearly two billion dollars yearly in loan transactions across the country—but we've never lost our personal touch.
That's because David Brecher, our CEO, began his career as an ambitious and resourceful loan officer, honing his skills and mastering the very best in mortgage lending for over 25 years. Having survived some of the industry's most turbulent times, David and his team know exactly what a loan officer like you needs to succeed—and they're determined to help you get there.
Our Core Values
The Success is Yours
We may own the company, but you own your business. We are determined to empower YOU to create a personal success that channels your strengths—and makes you proud.
We've Been Around for Awhile
We attribute our longevity to our:
Uncompromising commitment to ongoing professional development
Near-obsessive dedication to impeccable customer service
Continuous mastering of the latest laws and products.
It's a Big Deal
We understand that buying a home is one of life's most significant decisions. We believe homeowners deserve the most knowledgeable professionals, the most astute advisors, and the most hassle-free process.
Communication is Key
You can't go this alone. At every stage, for every loan, communication with clients and team members is critical.
Exceptional Financial Rewards
Premium work deserves premium returns. Seasoned loan officers at FM qualify for an aggressive compensation platform, plus compelling bonuses. New trainees receive a generous starting salary for six months, and all officers are eligible to join the company healthcare plan.
Flexibility
No need to rely on third-party lenders, or limit yourself to a narrow selection of loans. Our competitive pricing + exceptionally diverse loan products allow you to handle any kind of loan, and any type of budget. What's more, our in-house processing and underwriting, in-house marketing, and comprehensive training are all here to provide you with key tools for success.
Mission: Sale
Our strategic connections and acquisitions create continuous opportunities for sales, allowing our loan officers to reap plentiful financial rewards. Your purchase business is of paramount importance, and we assist you in skillfully balancing your pipeline of purchase vs. refinances.
Camaraderie
We are in this together. In our warm, team-spirited environment, officers develop close friendships and key collaborations. Via our signature LO 2 LO mentoring program—as well as the best in skills training—loan officers at FM learn to rely on each other for invaluable professional support. Our palpable sense of community gives team members the energy to achieve more.
Get You to the Finish Line
No one hates red tape more than us. With a loan process that is entirely in-house, we are uniquely positioned to help our loan officers close the deal—and fast.
Rapid turnaround time for your loans
Ability to get answers quickly
Dedicated underwriting for all products
Customized Encompass360 LOS system
Compliance support
Loan scenario and underwriting help desk
In-house IT department
IT Support ticketing system
Scalability
This is about you. And we are determined to grow YOUR business. Make our day by availing yourself of our robust array of personalized marketing services:
In-house marketing team: strategy + execution
Customized marketing plans
Recruiting support to help grow your branch/team
In-house human resources department
Expert prospect management
Personalized Mentorship
Feeling lost? Wish you had a seasoned go-to person for all your professional conundrums? Every new loan officer is assigned a strength performance coach – a trusted, longtime team member who will identify your unique strengths and empower you to grow.
Intensive Training
Transitions can be tough. That's why every new officer at FM gets:
A pre-transition strategy session to customize onboarding
A comprehensive educational seminar
A designated onboarding team dedicated to your transition
Tailored training for each branch position.
Outstanding Track Record
After 3 years with FM Home Loans, the average Loan Officer has been earning in excess of $200,000.
"At FM, the camaraderie is unique: there's a powerful drive to help each other. On the operations end, the team is completely dedicated to getting you to the closing table. The support offered—marketing, mentoring, coaching—is simply not available at other lending institutions."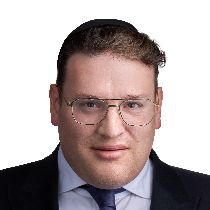 Mark Kahn
Director of Sales in New York, NY